Scottsdale, AZ (March 8, 2021)– Casting Crowns Productions, producers of the Miss Arizona USA and Miss Arizona Teen USA pageants, is excited to announce its newest pageant sponsor Pro Recovery Zone. The full-service body recovery and restoration lounge will provide next-level support for winners as they train for the Miss USA and Miss Teen USA pageants.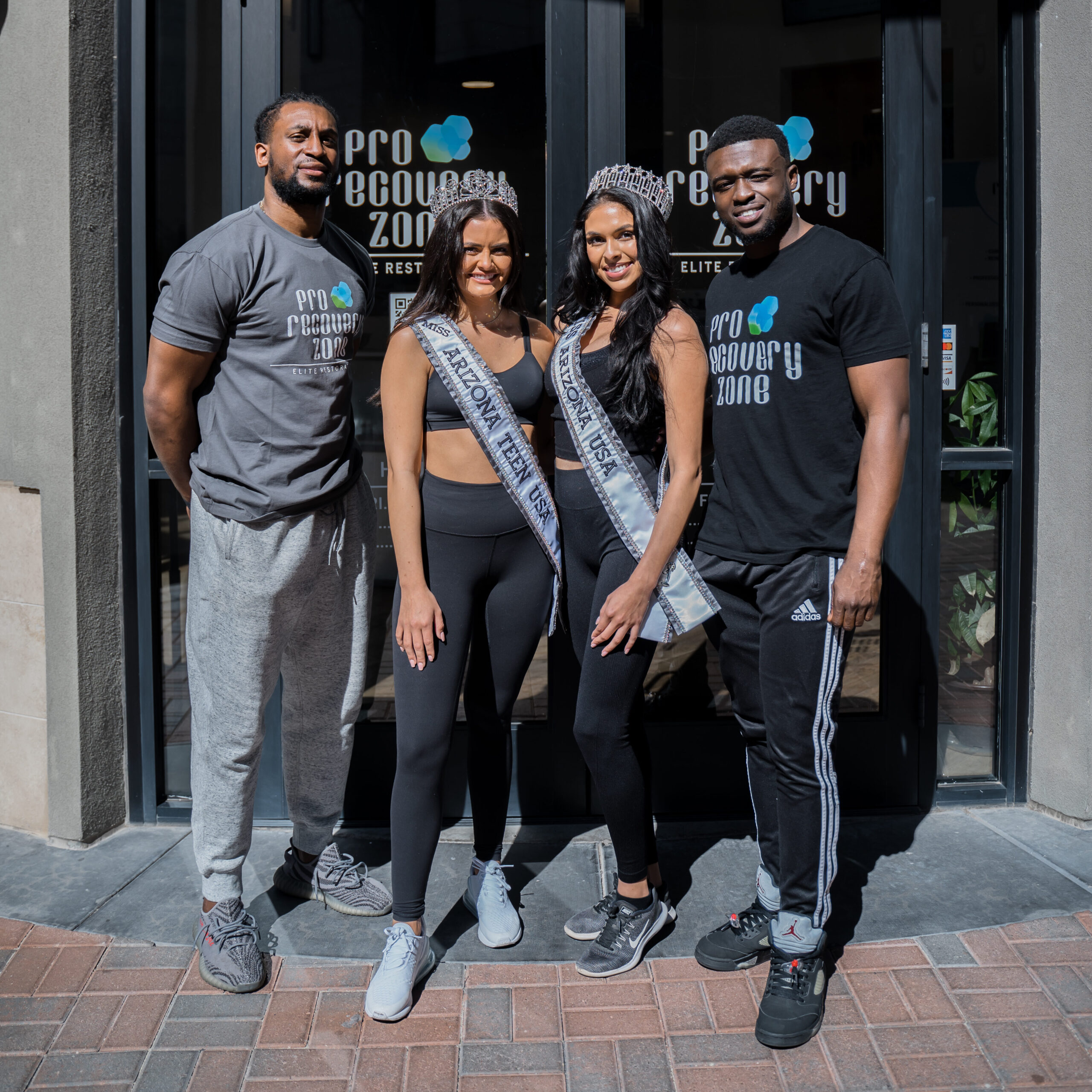 "Pro Recovery Zone's suite of services are an ideal addition to our prize packages," said Britt Powell, President of Casting Crowns Productions. "Our Miss Arizona USA and Miss Arizona Teen USA not only have access to the best in personal training, but thanks to PRZ, they'll have ideal recovery. This will further advance our mission of supporting the holistic health and wellbeing of our titleholders."
As part of the 2021 pageant prize package, the new Miss Arizona USA and Miss Arizona Teen USA will each receive a Choice Membership for one year. The prizes, valued at $1,800, include professional stretching, cryotherapy, red light therapy, and compression therapy. These services are designed to improve post-workout recovery, boost the immune system, and even fight the signs of aging. Additionally, all 2021 Miss Arizona USA and Teen USA contestants will receive 20% off memberships at Pro Recovery Zone.
"PRZ is happy to partner with Miss Arizona USA; it's a great opportunity to introduce the fitness recovery world to the pageant world," said co-founder and former Tampa Bay Buccaneers Cornerback Jude Adjei-Barimah. "Besides the physical aspect of recovery at PRZ, we offer a variety of different services that can help people look good and feel good. A lot of the benefits offered we believe directly align with the edge these contestants are looking for in the competition."
Contestant applications are still being accepted for the pageant. Arizona ladies ages 14-26 are encouraged to apply by visiting www.missarizonausa.com/apply.
About Pro Recovery Zone
Founded by two former NFL players (Arizona Cardinals Linebacker Gabe Martin and Tampa Bay Buccaneers Cornerback Jude Adjei-Barimah) well-versed in athletic therapy services, Pro Recovery Zone tailors personalized recovery programs for clients' individual needs. Using dynamic, innovative, and research-based protocols, PRZ aides in recovery to help clients meet their fitness goals.
About Miss Arizona USA
The Miss Arizona USA® and Miss Arizona Teen USA® pageants select the representatives for the state of Arizona in the Miss USA and Miss Teen USA pageants. Directed by Britt Powell, Miss Missouri USA 1995, the pageant is the state's most prestigious and regularly accepts over 75 contestants vying for the crown. Local contestants from across the Grand Canyon state compete annually for the crown, sash, and a glamorous experience of a lifetime.